Critical Thinking Accountants
Let's face facts, most business owners hate the idea of accounting and taxes. It usually means work for you, and money you didn't expect to pay in taxes. At Streimer & Flusberg, PA we are not just form-fillers. We take the time to understand our clients, and their needs. We strive to meet mutually agreed upon goals, and accomplish them on time.
When I was seven, I remember telling my parents I wanted to become the next, Don Shula, or Tom Landry and forever be remembered as a great football coach. I remember that moment vividly. The idea of being a great leader and enjoying what I did for a living seemed like a no-brainer.
When I first started out in public accounting, I realized business owners utilized their CPA to simply fill out their tax forms, and submit them on their behalf.
After working in a large firm for a few years, I recognized most CPAs lacked a personal connection to their clients. As a result, the CPAs would miss legal deductions for the client, and it resulted in tax dollars left on the table.
The problem wasn't in the CPA's ability to accurately complete accounting & tax work. Instead, it was their inability to build a relationship with their clients, and to think outside of the conventional box. After earning my CPA license, I made the move to become a partner at what is now Streimer & Flusberg, PA. Upon my arrival, my number one priority was to develop and grow a relationship with my clients.
As relationships flourished, so did the firm.
There was no confusing, the development of relationships lead to the firm's growth.
Streimer & Flusberg, PA will always be a firm that will thrive and prosper not just because of our technical ability, but because of our belief in developing lasting relationships with our clients. While I never realized the dream of becoming a great football coach, I did fulfill another lifelong dream.
There is a saying, "You should do what you love, and love what you do." As a CPA, and partner of Streimer & Flusberg, PA I know seven-year-old me, would be proud to know I wake up everyday loving what I do.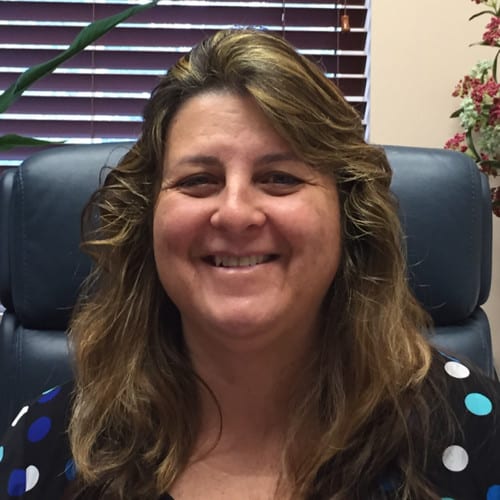 Ready to Maximize Your Business's Potential?
Let's talk and see if Streimer & Flusberg is the right fit for you.
Laura Streimer, CPA
Senior Partner
Laura@sfcpa.net
Josh Streimer
Minority Partner
Josh@sfcpa.net
Adam Brody, EA
Accounting & Tax Manager
Adam@sfcpa.net
Sara Dowell
Sr. Accountant
Sara@sfcpa.net
Rachel Irelan
Staff Accountant
Rachel@sfcpa.net
Lina Cuadro
Staff Accountant
Lina.C@sfcpa.net
Anna Zarate
Staff Accountant
Anna.Z@sfcpa.net
Bonnie Jampol
Staff Accountant
Bonnie@sfcpa.net
Galilee Samson
Staff Accountant
Galilee@sfcpa.net
Reannah Sampath
First Impressions Coordinator
We do what is right for our clients and always proceed with an ethical mindset.
We are not form-fillers. We seek out opportunities to serve our clients interests.
Build lasting relationships.
We think about the long-term so we can help our clients year after year.
We seek to provide the best client experience possible.
We hold ourselves, and clients accountable based on communicated expectations.
Pursue Growth and Learning.
We are always seeking to get better for our own benefit and our clients.
"We have used S&F for years. Very personal experience and also timely with returning calls about questions or concerns. "
Andrea Wentworth
Streimer & Flusberg CPA Client